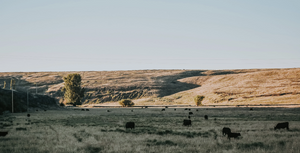 Our Story
When I was sent home from college during the onset of Covid 19, I saw an opportunity to embrace the family Ranch I grew up on, and begin sharing our beef with the West Coast.
As fourth generation cattle ranchers,
we have been perfecting our craft for over 100+ years. Our passion of creating the best tasting, humanely raised and sustainably grown animals has always been some of our founding principles. Our carefully curated diet of lush spring and summer grass, mixed with our ranch-raised alfalfa, and locally grown grain have allowed us to raise healthy and happy cows.

After years of selling our beef to industrial packers, we've decided to make it personal.
We've been watching our cattle grade far above average at commercial packing plants for years.
As ranchers, we believe that we can deliver the freshest product directly from our ranch to your table. By cutting out the middleman of commercial packers and chain retail stores, we are delivering a locally grown product at a great price. Being vertically integrated from birth to harvest, The Herd is uniquely positioned in today's environment to bypass supply chain issues, and consistently deliver premium Angus beef to your door.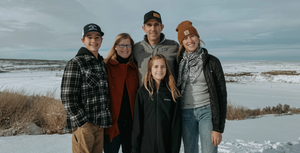 Nestled in the heart of Eastern Washington, our family is determined to provide you with excellent customer service, and even better beef. We are excited that you want to join our Herd, and can't wait to put our beef on your plate.