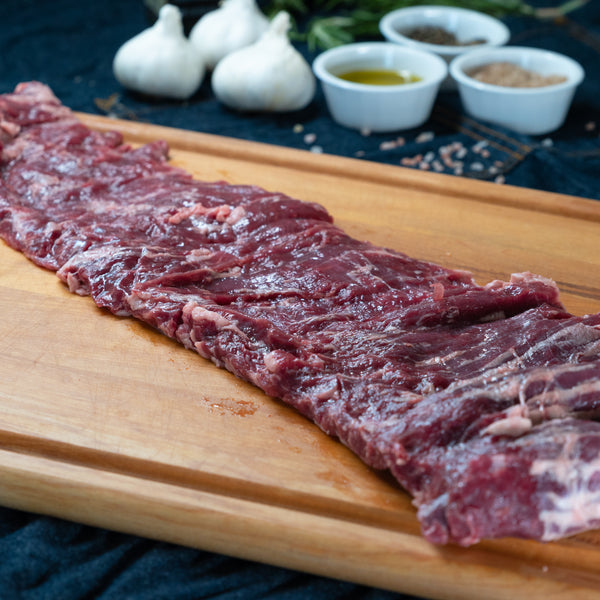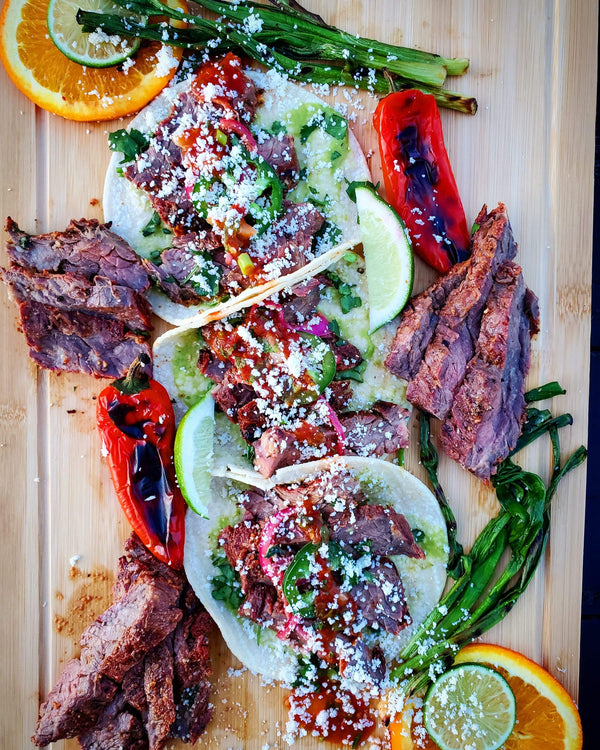 A fiesta in your mouth! Coming from the plate of the animal, each beef only produces 4 Skirt Steaks. We prefer to do a fast marinade and throw this cut on a hot griddle. This is your true "taco cut", and can be a little tougher without marination. 
Weight and Sizes for Skirt Steaks are found below:
Small Skirt Steak: 0.50-1.0 lbs | $9
Medium Skirt Steak: 1.01-1.90 lbs | $18
Large Skirt Steak: 1.91-2.80 lbs | $27
HOLY MOLY!! I just wanted to send you guys props! We just cooked our steaks from our box tonight and I am floored by how tender and flavorful they were! My 4 sons, husband and myself loved every bite! I will be telling my friends.
The ultimate taste. We ordered the Cowboy Box and were very pleased. The steaks were amazing and the taste of the burger (sans spices) was truly exceptional. High five to The Herd!
Highest quality beef, sustainable packaging, quick personalized response to inquiries, local operation from field to your door, free shipping a nice bonus. I have raved about the flavorful beef to many of my friends and family. And the fact that it is local is important.