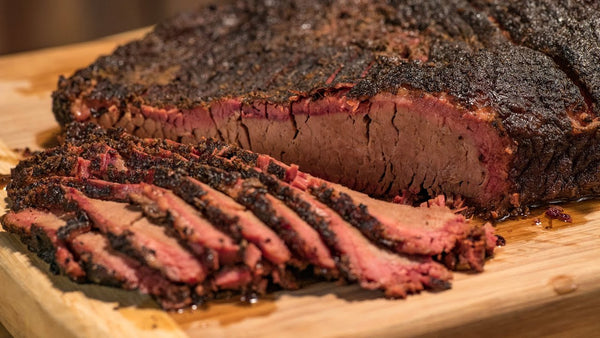 Heat up the smoker and get ready to serve this crowd favorite cut! The Brisket comes from the breast of the animal and is known as a tougher cut before cooking. When cooked low and slow, the Brisket is fork tender and everyone's favorite southern BBQ cut. Check out our Burnt Ends Recipe on the Blog to see our take on a delicious BBQ classic.
Weight and Sizes for Beef Briskets are found below:
Small Beef Brisket: 3-5 lbs | $35.00
Medium Beef Brisket: 5-7 lbs | $49.00
Large Beef Brisket: 7-9 lbs | $63.00
HOLY MOLY!! I just wanted to send you guys props! We just cooked our steaks from our box tonight and I am floored by how tender and flavorful they were! My 4 sons, husband and myself loved every bite! I will be telling my friends.
The ultimate taste. We ordered the Cowboy Box and were very pleased. The steaks were amazing and the taste of the burger (sans spices) was truly exceptional. High five to The Herd!
Highest quality beef, sustainable packaging, quick personalized response to inquiries, local operation from field to your door, free shipping a nice bonus. I have raved about the flavorful beef to many of my friends and family. And the fact that it is local is important.